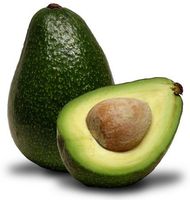 About 60% of Israel's avocado crop is grown in the Northern R&D region.
In the Northern Agriculture R&D region there are 3 growing areas: Western Galilee, where the avocado crop is a very important source of income and is based on the "Haas" variety; the Jordan Valley and Upper Galilee, where the Pinkerton variety is the main component of the avocado crop.

The main issues involved in growing avocados:
1. Dealing with variable water quality and optimal irrigation under different growing conditions.
2. Plant protection – the critical issues for this branch of agriculture are explosions of the Ambrosia pest and the Botryosphaeria disease, which are significant threats to the avocado branch.
3. Improving varieties – developing high-quality varieties throughout the year that will be suited to most growing regions.
4. Adapting rootstocks to the growing conditions – soil and water according to the growing regions.
5. Stable fertility and growth management mainly for the Haas variety.
| | | |
| --- | --- | --- |
| Manager | Telephone | Email |
| Reuven Dor | 972-50-5250262 | |